The Great Migration, sometimes referred to as the Black Migration, was the movement of approximately six million African Americans out of the rural Southern United States to the urban Northeast between 1916 and 1970. Migration patterns into the City of Newburgh center primarily around the late 1940s and early 1950s, though some families migrated much earlier.
---
---
Ms. Gabrielle Hill, a lifelong resident of Newburgh, sits outside her home on Leroy Place in Newburgh, NY. Her family, like many other Black families, moved to Newburgh during the Great Migration of the 1950s. Her father was born in Mississippi and began coming North in the late 1940s or early 1950s when he joined the military. Her mother moved to the City of Newburgh in 1959 when she was 20 years old, following her sister, her parents, and the promise of employment.

Hill grew up in this home on Liberty Street. As we walked the street, she pointed to the houses of friends who formerly resided on the street and shared with me her fondness of having grown up in this house.

After living some time on Liberty Street, the Burton family moved to Leroy Place. It is here that resident Gabrielle Hill and her family have remained. Since moving to this home, Hill has had two children and helps to raise her grandchildren.
---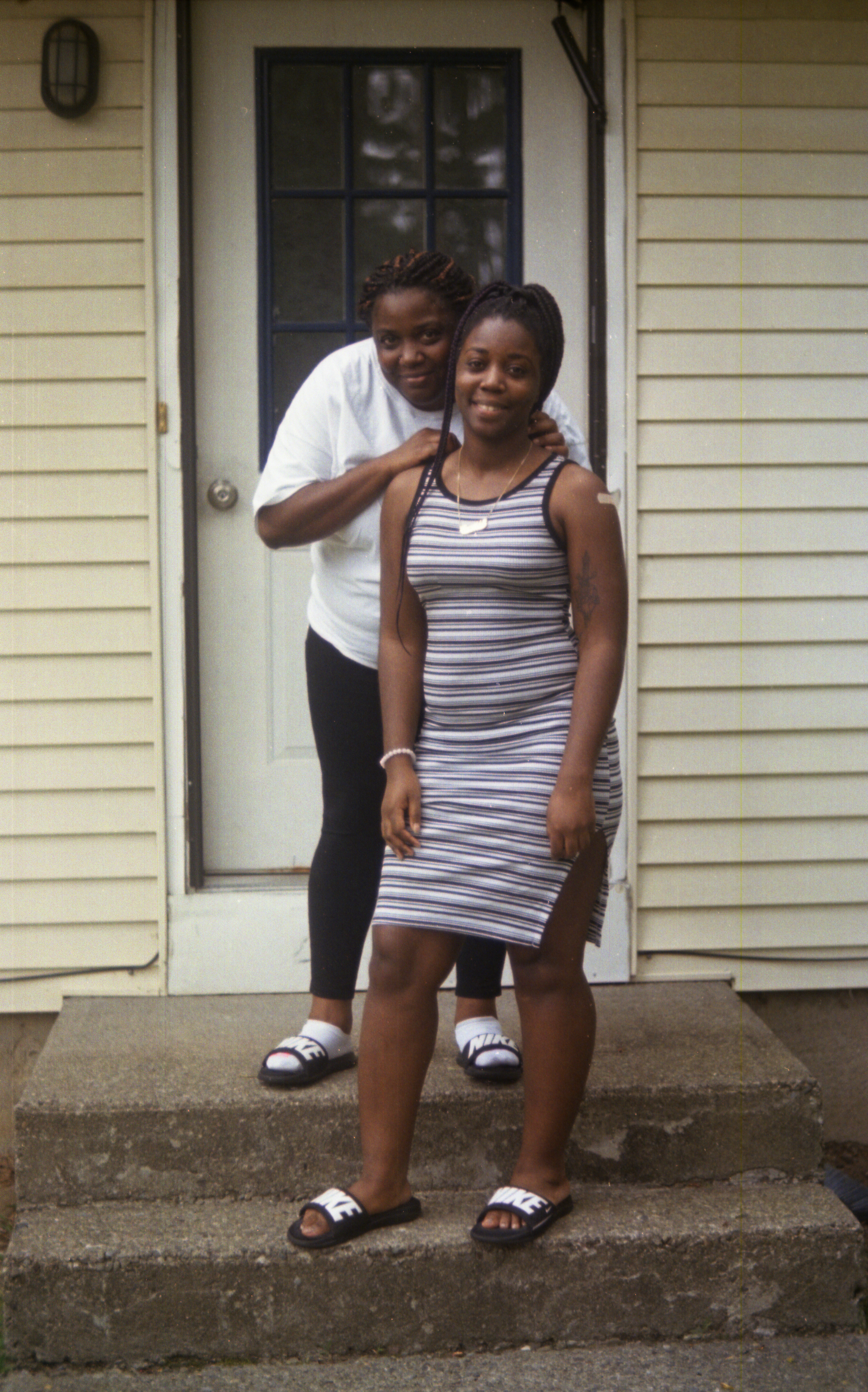 ---
Tasha Williams, alongside her daughter Taerikko, stand outside their home in Newburgh, NY. Both are lifelong residents of the area, their family being one of many Black families that moved to the city during the Great Migration.
Newburgh resident Mary Clark is the mother of Tasha Williams. Williams laughed as she told of a time in high school in which her mother interrupted a party where she was in attendance. She spoke fondly of Clark again when reflecting on her own motherhood, attributing many of the values she holds to her mother's teachings.
Maybelle Baynes is the maternal grandmother of lifelong Newburgh resident, Tasha Williams. While much of her earlier life is unknown, Maybelle Baynes moved to Newburgh in the early 20th century from South Carolina, where she is believed to have been enslaved. Now deceased, she leaves behind 4 generations of Newburghers who, along with other families, share their knowledge and memories of the city with their community.
---